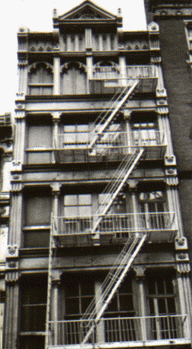 There is a looming crisis in the Australian building industry. The slowdown in construction and building projects continues to intensify in Victoria and also in Queensland. 6,895 jobs or almost a third of the industry's full time staff in Victoria will be cut by June as businesses attempt to reduce their costs. The downturn is being blamed on decreased demand for new homes, consumer confidence and stricter credit requirements. Many building companies are giving large discounts to encourage customers to purchase new homes, but even potential first-time home owners are holding off due to poor perceived job security across all industries.
It has been predicted that the building industry will make a steady recovery by 2013, but the crisis currently continues to build. If your building and construction business is in trouble, it is crucial to act straight away. You can still save your business. Below we discuss how a successful turnaround can be achieved by introducing accountability measures in the areas of sales, operations and financial management.
Operations
First and foremost, implement a systems approach with accountability measures. All aspects of your business must be measured, with links back to financial measures so performance can be determined and process problems identified. As part of this, you must have strong site supervision to ensure delays in construction and project progress are swiftly dealt with. A project manager should be regularly on-site to take responsibility for the function and success of each project.
If you are trying to reduce costs, it isn't enough to simply get the best rates from your suppliers. You must also have efficient ordering and scheduling of materials in place, wherein you are able to pay suppliers on time and deliver the materials to the site without delay.
Your operations pipeline must function like clock-work. Drill down to find any bottlenecks in the system, where operations are measured and performance is driven by financial accountability measures. As an example, do not wait until the time of final claim to deal with any building defects. If defects are handled sooner, closer to when they are first reported, the return of trades to make repairs is more effective than handling defects 3 months later when repair work is costly and time-consuming.
Performance
Your staff must have daily, weekly and monthly performance measures, especially including weekly turnover targets. To let your staff know what you expect from them, implement individuals KPIs and performance criteria. Also, measure their performance daily to see if they are on track to meet the criteria set. Non-performers need to improve or be moved on to allow your business to grow and get the "right people on the bus".
Sales force
Just like in operations, your sales force need to be highly focused on accountability to sales targets. Appropriate recruitment processes must be in place to ensure that you are employing effective and experienced sales people. Efficiency gains can also be achieved by breaking up existing sales portfolios into geographic regions to reduce travel time.
Introduce daily, weekly and monthly sales performance measures to your sales team. If your sales team is not currently under rigorous performance measures, it is inevitable that they are underperforming. If performance is not measured, it is not managed!
Cash flow
Cash flow is the life blood of any business. When a business is in trouble, cash flow is usually out of control and it is impossible to meet the demands of all creditors until you get to the stage where you are struggling to get materials and sub contractors on site as scheduled. Progress claims are delayed and so payments to creditors are delayed also compounding the cash flow difficulties. A rolling 8-week cash flow is essential to drive banking and manage all the competing priorities such as payroll, ATO, on-going suppliers and subcontractors who you require to keep your jobs going and the other creditors you have on-going payment plans with.
Driving cash flow management can improve performance Common Home Seller Mistakes of both sales and operations as follows:
Cash Flow Management Journeyman Electrician Job Duties in Sales
To build cash flow, the sales force must keep signing new work as the deposits and check measures, if applicable, enhance your cash flow because there are only minimal costs to be paid from this income. In other words it is definitely possible to experience a sales-led recovery to your cash flow.
Cash Flow Management in Operations
Driving cash flow management can also be a powerful tool in improving on site performance, shortening the timeframe for reaching each progress claim through performance based work scheduling and performance based supervision.
Some final words
If your business is feeling the effects of the building industry crisis, seek professional assistance immediately. It will help for you to employ the services of a building industry turnaround specialist as they can implement measures and strategies to bring your business back to profitability. A professional turnaround specialist can provide business recovery solutions and work with you to save your business.