Aluminum Fence: A Viable Option For Your House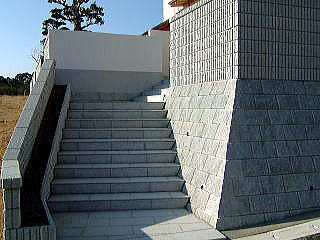 Fencing is an important aspect of any house and reflects the tastes of the owner. You will receive the applause and the accolades when the fence perfectly complements your house. So if you are on the verge of redoing your fence, then stop and think. You could use this to make a lasting impression on guests and visitors to your house. Adding a privacy or safety fence to your property is a great idea, but sometimes fencing can get expensive.
Recent trends have shown that wooden, vinyl and aluminum are the materials commonly used. Here are a few tips to help you to choose. Choose a style that meshes with your property style. In case you have a Victorian style house look for fencing designs that bring in the old fashioned look. Choose a design that flows with the overall theme of your yard or lawn. Decorative fencing adds attractive accents. You could add a wooden rail fence in just a corner of your yard as a focus point accentuated by clusters of daffodils or mums.
"Good fences make good neighbors" is a well known caption created by one of the most popular poets of America. They secure your property, act as a decorative element to your garden, and enhance the value of your property. So choose the right fence and take pride in how your house looks.
Aluminum fences are a great choice if you are looking for something other than the usual wood or chain link fencing. They come in a wide variety of grades, heights, color, and styles and are priced according to these features. There are basically two grades of aluminum fencing: those for residential purposes are of a lighter gauge while those for industrial purposes are of a heavier gauge.
Aluminum fences have many advantages. If you are on a budget, you will find the aluminum variety to be quite economical in the long term. Although the initial investment on these fences is higher, they are maintenance-free and therefore, in the long run prove to be economically more feasible than other varieties.
Increased durability is a great advantage of aluminum fences. They are coated with a sprayed-on powder-like finish that becomes hard and durable and can be done in various colors. With aluminum fences, you will not have to replace fence boards, repair damaged boards, and paint. Because of the special coating, you can get a lifetime manufacturer's warranty on these fences against chipping, cracking, peeling, and other defects.
The Internet is teeming with wholesale dealers selling these fences. But at Fence Wholesale, you get to choose from the most favored designs in the market at lucrative prices. You can shop online or order at the outlet that will give you a clear idea of the designs and their presentability.