Bathroom Makeover – Small Budget – Big Results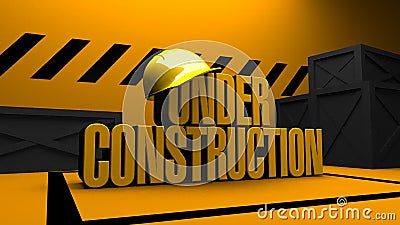 Great looking bathrooms will definitely add to the appeal of our homes. Many people view their bathroom as a retreat where they can hide out at the end of the day and enjoy a long soak in the tub or a steaming, hot shower. These days, bathrooms are more than just bathrooms. Many people use bathrooms as a retreat from life.
Most of us would love to improve our bathrooms but feel that the costs might be overwhelming and out of our reach. Actually, a bathroom makeover does not have to be such a major expense. There are several small things that we can do to our bathrooms that will greatly improve them without draining our bank accounts in the process.
Update the Bathroom Tiles
One change we can make is to simply update the tiles in the bathroom. I have seen too many bathrooms where the tiles seem to be the cheapest thing that the builder could source. They are plain and boring. There are no real patterns or attraction.
I am not saying that we have to go in and replace all the tile in the bathroom either. If everything is just too neutral, we might want to consider some accent tiles here and there to add a splash of color. In doing this, we might decide to create some colorful patterns on the floors or walls. If that seems like too much work and expense, we could consider simply doing some colored tiles to highlight areas around the bathtub or sink.
There are plenty of good books available on how to install tile and it does not have to be a major project. There are also free resources available.
Here in the United States, many of the big-box home improvement stores will happily provide you with free information, or even classes, on how to install tile.
Updating Cabinets and Fixtures
Another thing we can do to really improve the appearance of our bathroom is to consider updating the cabinets and fixtures.
For the cabinets, we do not necessarily have to replace them since that can be expensive. Putting on a fresh coat of paint or re-staining them can make a huge difference in their appearance. This can make the cabinets look almost brand new and someone who sees them might believe that we have actually replaced them.
The light fixtures that builders install are often not very appealing. Replacing those cheap fixtures can be a drastic improvement. Light fixtures can be very inexpensive and can significantly improve the appearance of the room.
If we have old, ugly faucets in the bathroom, we can update them with newer, nicer ones. New chrome or brass faucets could look great. This is especially true if we get something more stylish.
Like the lighting and faucets, we can also replace the knobs on the cabinets with something nicer. Knobs are very simple to replace and they are not very expensive. After painting or staining the cabinets, just imagine how nice they would look after we put shiny, new hardware on them.
Just a Splash of Paint
One of the least inexpensive things we can do to change the appearance of our bathrooms is to paint them. A fresh coat of paint, in a nice color, can make it feel like a new bathroom. You can either paint all of the walls the same color or even just create an accent wall to improve the overall appearance. We can add some warm colors or we can add some bold colors, depending on our personal preference.
All we have to do is use our imagination to think of some things we can do to dress up the space without spending too much money. We can go to our local home improvement store and just browse around for ideas. As we look at different ideas, we can estimate how much it would cost us to make those changes. In reality, we can make changes to our bathrooms without spending huge amounts of money. Just let your budget be your guide and be creative.