Bathroom Renovation Ideas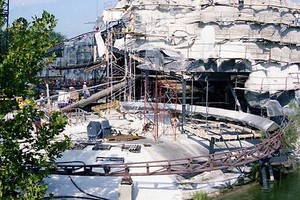 Before you start with your bathroom renovation, you are required to consider a few things. Let's explore them out.
Since you spend a lot of time in the bathroom, your bathroom must always look attractive and lively as that would directly have an impact on your psychological mind. A dull and lifeless bathroom is indeed stressful and depressing.
Bathroom renovation is a challenging task in case you are really taking the job seriously. You have to keep in mind several aspects of bathroom remodeling and designing before you actually start with the work.
Things to Consider for Bathroom Renovation
• The very first aspect that you have to deal with is the size of your bathroom. How big is your bathroom? If you have an extremely small bathroom, avoid planting unnecessary furniture. Fix in that are required and not simply for the sake of decoration. In case of a large bathroom, fit in furniture of the size in sync with the area of the bathroom available.
• Be sure of the lighting of your bathroom. For that, be aware of the exact position of the bathroom. Find out the points on the walls that would lead to the best illumination.
Do not hesitate to fit in lights wherever required. The bathroom is the place where you actually get ready. Ample lighting is required since you prepare yourself before moving out.
Lighting should not only be of artificial ones but also of natural light. For natural light make sure of the placement of the window. Proper amount of sunlight will also keep your bathroom free from germs.
In fact, a good mix of artificial and natural lights would do wonders in your bathroom. Relying only on artificial lights can make your bathroom too bright. On the other hand only natural light can make your bathroom appear dim and dull looking.
Since you would be carrying out the entire renovation work all your own, search out for tips everywhere. Get hold of a good magazine on home improvement or watch television shows that would educate you on bathroom remodeling or renovation. Taking some guidance from veteran or a professional designer would definitely be a good help.