Deciding on Aluminum Gates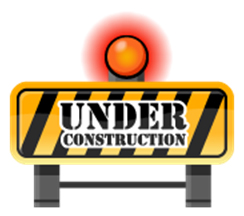 Aluminum gates come in many sizes and styles. To help you on deciding which gates to get, you want to get one that will match your existing fence. If you want to make the entrance the center of attention, you may consider choosing a more decorative gate. For instance, you can get a gate with an arched top or with your initials at the center point.
Homeowners choose aluminum over traditional wrought iron gates because of the lower cost and superiority of aluminum over wrought iron. The new innovated duplex coating prevents the aluminum from rusting. The weldless design also helps stop rust from forming. Aluminum gates are made with a heavier gauge making them more durable than iron.
You can find double aluminum gates for larger vehicles such as tractors or trucks. They often come in either two four foot or two five foot gates. However, you can get the gates made larger or smaller it all depends on how the gates are being used. The gates can be placed anywhere you want to put them.
You want to use self-closing fence gates around your pool to keep your young children away from the pool while there is no adult supervision. You may also look at getting a gate with a key lock that is high enough so the children cannot open the gate easily. Or, you can get a padlock to keep the gate closed when not in use.
If you want to go high-tech and fancy, you can even find an electronic opener for your aluminum gates. With this feature, you can let someone enter with a simple touch of a button without leaving the comfort of your own home. The electronic gate opener works like a garage door opener, the owner does not have to leave the vehicle to open the gate. This is also good to have if the weather is bad, you just push the button and wait for it to open.
Homeowners choose aluminum because of the low maintenance and easy installation. A little wash with soap and water will keep the gate looking new. Installing the gates is a one-man do-it-yourself job. You just need some hinges and a screwdriver. Next thing you know your gate is ready to use.
These gates can be put in many places, even as an entrance to your patio from the outside. On the other hand, you could put one on the decking that leads to your yard. You can find many designs and styles at your local hardware store or on the internet by typing "aluminum fence gates" in the search engine.
Business Checks
Business Ideas
Business Insider